Becoming Joe Dimaggio
By Maria Testa, Scott Hunt,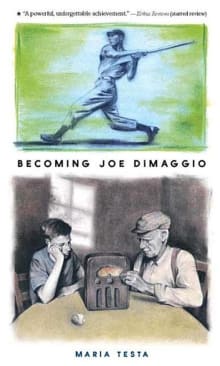 Recommended by Darlene Beck Jacobson
From Darlene's list on in verse with emotional themes.
This book not only features baseball as a metaphor for what unites us and brings us together, but also celebrates the relationship of a boy and his grandfather who bond over their hero Joe Dimaggio. Set in the 1930's, it is a beautiful, and heartfelt verse novel for anyone who loves baseball and historical fiction.
---