I'm Alice, I Think
By Susan Juby,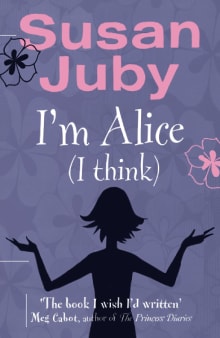 Recommended by Jass Richards
From Jass' list on to make you snort your drink out your nose.
I found out after I'd read and thoroughly enjoyed this novel that it's classified as YA. Pity. It made this adult laugh and laugh often. Alice is a refreshing change to … normal. Fortunately, there are two more books in the series.
I was so disappointed that the novel did not win the Leacock (technically, the Stephen Leacock Award for Humour). It definitely should have. But then … written by a woman … blah blah when will men get over themselves?)
---