The Persian Boy
By Mary Renault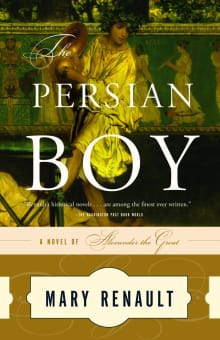 Why this book?
Although published in 1972, this novel feels as fresh as the day it was written. I read it as a child, a long time before I knew what 'gay' was, let alone knew it meant me. But the voice of the narrator Bagoas spoke to me clear across the centuries. He's a young man from the time of Alexander the Great, sold as a eunuch slave, and he's heartbreaking, funny, and poignant. An absolutely stunning creation.
The novel also taught me how it's far more effective to write about a famous historical character from the viewpoint of a bystander.
---
When you buy a book we may earn a small commission.