The Courage to Heal
By Ellen Bass, Laura Davis,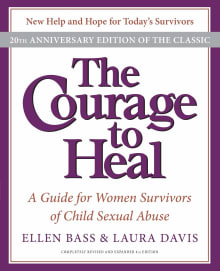 Recommended by Anna Bozena Bowen
From Anna's list on the best books about our human struggles and triumphs.
Thirty years ago, as I struggled through devastating childhood memories, I discovered The Courage to Heal. This book helped me to not feel so alone in my journey. For a long time, I carried this book with me like it was a Bible. The validation and support I received from the content of shared stories and supportive information felt "life-saving." Over the years, this important body of work has helped thousands of women and continues to help and support survivors across the globe. 
---