Never Say Goodbye
By Patrick Matthews,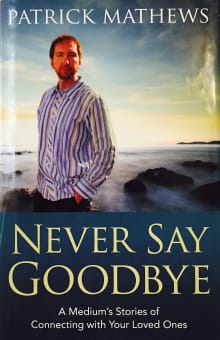 Recommended by Lucille Ann Meltz
From Lucille's list on aging wisdom, loss, and spiritual rebirthing.
I have had many "visitations" from passed-on loved ones, including cherished pets, so am always interested in a professional's take on connecting with those on the other side. This detailed guide by a nationally recognized medium covers effective strategies and fascinating stories of relating across the divide. It is also a well-explained basic orientation to the concept of meditation and an intriguing portrait of what the afterlife may be like for us all.
---