Black Bull, Ancestors and Me
By Nkunzi Zandile Nkabinde,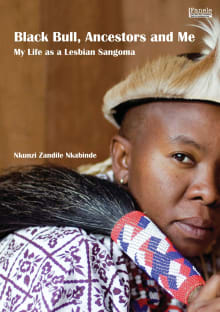 Book description
Nkunzi's urge to live and draw others into her sense of interconnectedness emerges as a consistent theme in her story. As a sangoma, Nkunzi is able to explore dimensions of her sexual identity because of her relationship with both male and female ancestors. "In Zulu culture a man must be…
Why read it?
1 author picked Black Bull, Ancestors and Me as one of their favorite books. Why do they recommend it?
Marc Epprecht
For those who study or teach about Africa, it is essential to know the pioneers of struggles for justice on the continent. African intellectuals eloquent in European languages began calling out injustices as early as the 18th century. To my mind, however, Nkabinde is a particularly impressive pioneer from the early 21st. It's not just that African women have been routinely overlooked by historians. The very existence of African lesbians and transwomen was until very recently completely denied. Here, then, for the very first time, an African woman tells of her coming to sexual self-awareness, first as a spirit…