Astrology, Karma & Transformation
By Stephen Arroyo,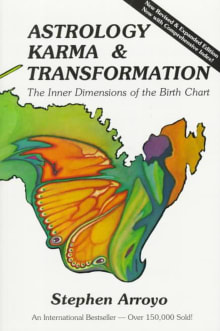 Recommended by Noel Eastwood
From Noel's list on for learning psychological astrology.
When I read his expose of the Saturn Return I knew that I had hit upon a hidden gem. His description of how to read and use the conflicts of planets, signs, and houses within the chart changed the way I approached my readings, and to Stephen, I am eternally grateful.

---