Classical Scientific Astrology
By George C. Noonan,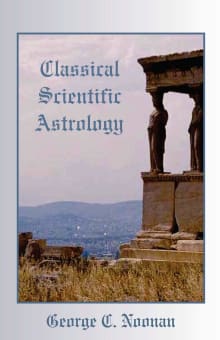 Recommended by Humphry Knipe
From Humphry's list on Nero (the man and the myth).
Early on in my research on Neronian astrology I had the good fortune to discover this book and visit its author, a real live astrologer. When he showed me the chart he had done for me I felt a  shiver of excitement, convinced that I was the first person to pay an astrologer to cast Nero's horoscope in 2,000 years. Dr. Noonan's book is an excellent introduction to astrology as it was practiced in the ancient world. 
---