The Complete Illustrated Guide to Tarot
By Rachel Pollack,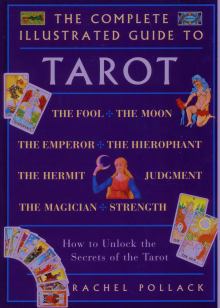 Recommended by Vanessa Decort
From Vanessa's list on tarot and its many facets.
I like many of Rachel Pollack's books, but this was one of the first tarot books I read. This kind of book is perfect for me to learn something. It reads very easily, more like a course than a book with pages full of text. The layout is light and each page is richly illustrated with colour photos including tarot cards from all over the world, so you can compare and get a good idea of ​​the character of each card.
All facets of tarot, which you can delve into later, are discussed: origin, history & the different traditions, symbols & colours, the Tree of Life & the Hebrew letters, numbers & the paths of the Sefiroth, Kabbalah & astrology, the journey of the fool through the Major Arcana, different readings & card spreads, different ways to use the tarot cards: to meditate, to work with dreams, games, storytelling and…
---