The Way of Tarot: The Spiritual Teacher in the Cards
By Alejandro Jodorowsky, Marianne Costa,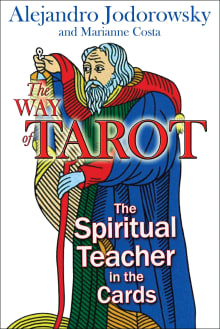 Why this book?
The famed filmmaker and esotericist, Alejandro Jodorowsky, has poured decades of profound spiritual and divinatory understanding into this text to create one of the most significant systems for using the cards as a divinatory tool. Based on the Tarot d'Marseilles - arguably the stylistic form that constitutes the tarot's most fundamental iconography - the text includes a comprehensive training system that can be used to provide a foundation for professional divinatory work.
---