Women Who Run with the Wolves
By Clarissa Pinkola Estés,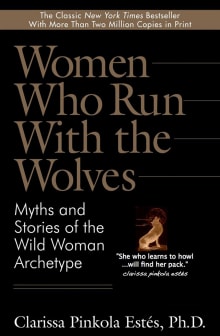 Recommended by Berlie W. Doherty
From Berlie's list on the psychological power of fairy stories and fables.
This is not a novel, but an extraordinary exploration of fairy stories, their meaning and their psychological significance. Women who run with the Wolves is an amazing work of scholarship, though it's sometimes simplistic, and takes some digesting. Clarissa Pinkora Estes is herself a fine storyteller. Each section begins with her retelling of a well-known fairy story, sparse, unadorned, and very powerful. She then writes about its meaning, referring to psychological conditions that are related to the story. She maintains that understanding the story helps us to understand ourselves, our motives and fears, our inhibitions, and how we might move forwards. Fascinating and thought-provoking book. 
---