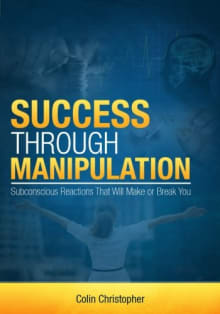 Success Through Manipulation: Subconscious Reactions That Will Make Or Break You
By Colin Christopher, Chris Simon
Why this book?
Our future is determined by us, and our actions are determined by our thought processes. In other words, the future of human society can be influenced by manipulating group thought. Colin applies years of training and experience as a hypnotist to give us a view of how the human brain functions and how it can be manipulated.

He views it as two computing systems. A subconscious mind performing 40 million tasks/second deals only in the present, ignoring abstract things like "yesterday," "don't," etc. The second conscious mind uses 40 tasks/second to control and program the first. It doesn't exist in…
From the list:
The best books to influence human society
When you buy a book we may earn a small commission.