Talking to Strangers
By Malcolm Gladwell,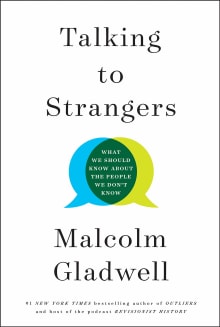 Recommended by Ian D. Brooks
From Ian's list on the best personal development books to master our intentions.
How well do we know someone? Malcom Gladwell asks readers to explore biases in a way that begins to question the personal interactions we have each day. Using examples based on prejudice, assumption, fear, false trust, and preconceived notion, the book exposes the nature of human connection and an internal battle we face when interacting with or judging others. Our unconscious actions are built from survival instinct and previous experiences that become exposed when we meet someone new or cannot reconcile someone's actions with whom we thought they were. This inability to understand others impacts how we navigate our lives and decern perceived threats that often result in wrong actions being taken. This book begs us to look deeper into the assumptions we carry within ourselves when Talking to Strangers.

---