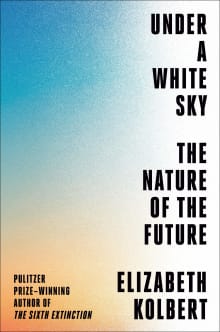 Under a White Sky: The Nature of the Future
By Elizabeth Kolbert,
Why this book?
I have to start with a confession: I buy many books on the climate and biodiversity crisis—as this is my main focus as a science journalist—but in many cases, I have to quit reading after several chapters. Even if they are of relevance—they often are simply too depressing and a mere accumulation of horrible facts.
This does not apply to the books of Elizabeth Kolbert—which is all the more amazing as her topic is hard stuff: How men alter and destroy nature, which we depend on. But nonetheless: I can´t stop reading it. Kolbert travels far and takes her readers…
From the list:
The best books that´ll help you understand the biodiversity crisis—by telling you a great story