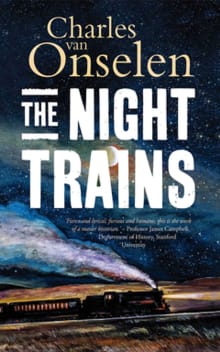 The Night Trains: Moving Mozambican Miners to and from the Witwatersrand Mines, 1902-1955
By Charles Van Onselen
Why this book?
This book by South Africa's most eminent historian, Charles van Onselen, tells the story of the night trains which brought poverty-stricken  Mozambican men from Rossania Garcia on the Mozambique border to work as migrant labourers on the gold mines in Johannesburg, between 1902 and 1955. The men travelled in appalling conditions, and were preyed on by petty criminals, con men and corrupt officials.  The night trains were a transport system run in partnership between the mining houses and the railways and designed to maximise profit at the expense of the health, well-being and even the lives of the men it…
From the list:
The best books to understand modern South Africa
When you buy a book we may earn a small commission.