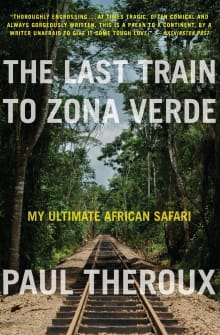 The Last Train to Zona Verde: My Ultimate African Safari
By Paul Theroux
Why this book?
How could I leave out the doyen of modern-day autobiographical travel writing? Paul Theroux's list of books describing his overland adventures and the history and culture of places he rides through, is impressive. He is funny, cantankerous, offensive, likable, and informative. I chose his last book Zona because he travels the same path I myself once took. It also differs from his earlier tomes in one distinct way; Paul undertook the hard overland journey from Cape Town to Angola at age 71, when most of us expect to be tucked up in bed with a warm toddy and a cat…
From the list:
The best inspirational life-changing memoirs
When you buy a book we may earn a small commission.