Cry, the Beloved Country
By Alan Paton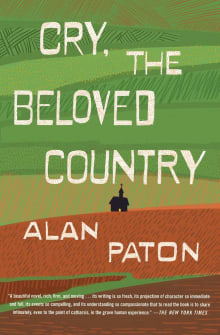 Why this book?
I wrote my first novel thirty years after I left South Africa. During the writing, I reread Cry, the Beloved Country. The tone of that book, the cadences of the language, almost biblical, as well as the emotional seriousness in the telling, crept into my own style.
This is a heartbreaking book, told from a very personal perspective, yet universal in its themes.
Can a work of art change the world? Perhaps not on the grand political stage, but most certainly it can change the way we see the world, and thus change us for the better.
---
When you buy a book we may earn a small commission.