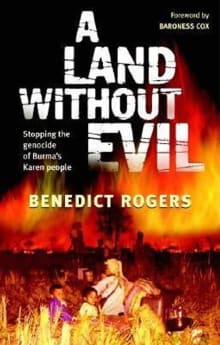 A Land Without Evil: Stopping the Genocide of Burma's Karen People
By Benedict Rogers
Why this book?
We, the Karens, call our land Kawthoolei, which means "a land without evil." When I first came to the UK, Ben gave me a copy of his book, A Land Without Evil. After reading this book, I felt so much pain that I couldn't stop my tears because all of the suffering of my people that Ben wrote in his book were all true, and it brought back all the memories of our sufferings. For decades, my people have been brutally attacked by Burmese governments, but the world didn't know and pay attention in order to help us. 
From the list:
The best books about the Karen and human rights that inspire me
When you buy a book we may earn a small commission.