The Third Horseman
By William Rosen,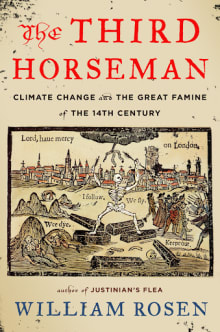 Recommended by Brian Fagan
From Brian's list on the best books on climate change today and in the past.
The Third Horseman combines a discussion of climate change with a major disaster, the great famine of the fourteenth century. Vividly written and fast-paced, this well-written book makes history enjoyable. The author wears his research lightly, which makes for a rattling good story. Not a global book, but it will make you think.

---