Tombstone
By Yang Jisheng, Stacy Mosher (editor),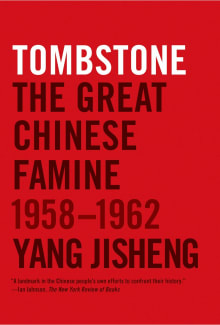 Recommended by Andrew G. Walder
From Andrew's list on China from Mao through Tiananmen.
Yang, a recent graduate of an elite Chinese university, was a reporter for the official New China News Agency during the Great Leap Forward of 1958 to 1960, and he witnessed first-hand the tragic consequences of misconceived agricultural policies that generated a well-documented 30 million deaths due to starvation, the greatest famine in Chinese history, almost entirely man-made. Yang's vivid and heart-wrenching first-hand account, well-grounded in long-classified official documents, lays bare the suffering created by a bureaucratic machine that accelerated out of control, forcing peasants to turn over grain to the state even as they starved.

---