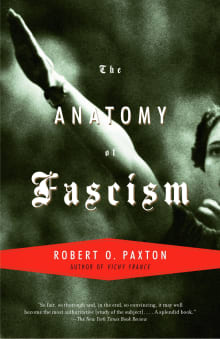 The Anatomy of Fascism
By Robert O. Paxton
Why this book?
Fascism and Communism purported to explain all social and political phenomena and, on that basis, justified their authoritarian or totalitarian rule. The term 'fascist' tends to be loosely applied to intolerant and autocratic political behaviour, but the outstandingly lucid, and highly readable, book by Robert Paxton not only surveys fascism in practice – in Mussolini's Italy, Hitler's Germany and in fascist movements and parties in many different countries – it also shows what its distinctive components are. What he calls the 'mobilizing passions' of fascism include the glorification of war and violence, expansionism, racism, a fixation on national solidarity, rejection…
From the list:
The best books on authoritarianism and totalitarianism
When you buy a book we may earn a small commission.