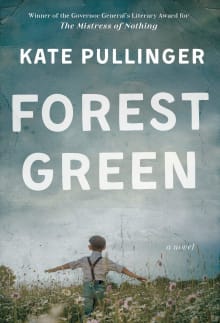 Forest Green
By Kate Pullinger
Why this book?
Kate Pullinger has written a powerful portrayal of a man at various stages of his life from childhood to old age. She has created a character, Arthur Lunn, who will move you to tears as he travels through life with memories that haunt him and demons he cannot dispel. Much of the story is set in the wilderness of British Columbia where the green forest gives him strength and hope. This story will preoccupy you as young Art journeys from innocent childhood during the depression years, to an old man of eighty living on the streets of Vancouver.
From the list:
The best fiction books by British Columbia authors
When you buy a book we may earn a small commission.