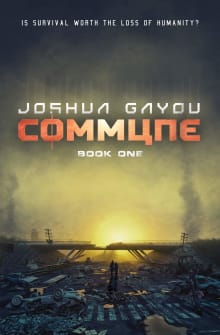 Commune: Book 1
By Joshua Gayou
Why this book?
Joshua is another author with multiple series, but Commune is a standout piece of literature. His style is subtle and suggestive, making the reader pay attention so they don't miss the nuances and the snippets of backstory. That said, his action sequences are fast and brutal with a realism that hits home. The humour of the characters throughout is so genuine it's a stroke of brilliance.
Full disclosure – I loved this series so much I'm writing more Commune with him!
From the list:
The best (current) post-apocalyptic book series you need to know about
When you buy a book we may earn a small commission.