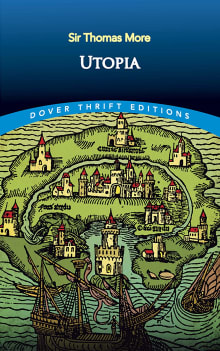 Utopia
By Thomas More
Why this book?
This is the OG of utopias—written in 1516 about people living on a distant island. Later writers made up utopias set in the future, but More's island is still fun to read about. A place where there is no private property, no one desires wealth, all citizens are equal, and all religions are tolerated—though there is no privacy (or premarital sex) either. Nobody knows whether More meant it as satire or longing, or even if we should translate u-topia as "no-place" or "good-place."
From the list:
The best books on utopianism east and west
When you buy a book we may earn a small commission.