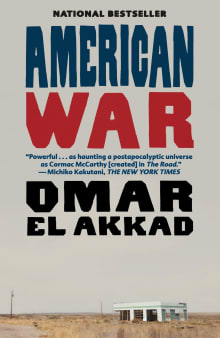 American War
By Omar El Akkad
Why this book?
As someone with strong American family roots, though I'm technically British, I was fascinated at school by the American Civil War. In part this interest was spurred by Margaret Mitchell's extraordinary book Gone With The Wind, which I read in the school sanitorium while enduring a cataclysmic dose of chickenpox – but which serendipitously helped me get dazzling results in my History O-levels a few weeks later. Later, I read extensively around the subject, fascinated by Shelby Foote's Civil War trilogy and by Ken Burns' 1990 PBS series, Civil War. Which is a long way of building up…
From the list:
The best green science fiction books
When you buy a book we may earn a small commission.