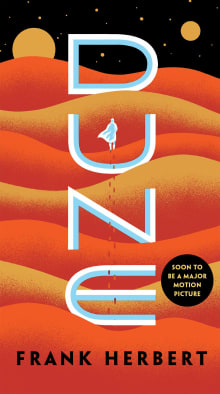 Recommended by Tad Williams
From Tad's list on sci-fi that doesn't actually care about genre.
Again, this book is in most ways clearly SF—space travel, zappy ray guns, force fields—but the sandworms are straight out of Kaiju movies or dragon stories. The force field technology means that the most important fights are hand-to-hand with bladed weapons, and Herbert's protagonists are the prophesy-believing tribesmen who live close to the land and hold fast to their ancient traditions. And it's also full of mystical, high-flown metaphysical philosophy, most of which I could happily crib for use in a fantasy novel. In short, it's not really SF, it's Lawrence of Arabia with lasers and witches.
---