The Jewel in the Skull
By Michael Moorcock,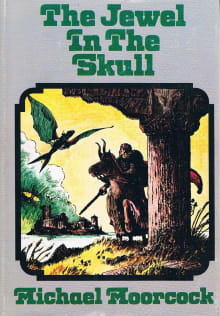 Why this book?
This is a masterpiece of the New Wave fantasy novels of the 1960s and 1970s. The hero, Dorian Hawkmoon, is a nobleman in the far future where science has become so advanced it is indistinguishable from magic. Hawkmoon is forced to work for his enemies by a magical jewel they embed in his forehead. Hawkmoon's world is Europe, but hardly recognisable, and a vast empire with impossible super-technology is conquering the whole continent. It's a story of heroism vs magic in a war where the technological wonders feel alien and familiar all at once. The evil empire of Granbretan, where everyone is continuously masked, is one of the most original of the trope that has ever been written.
---