The Black Hawks
By David Wragg,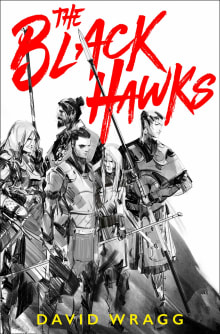 Recommended by Tom Lloyd
From Tom's list on the best mercenary bands money can hire.
Chel isn't a man cut out to be a hard-nosed mercenary, but he falls in with a badass crew and the resulting exploits and squabbling prove highly entertaining for the rest of us even if he's miserable throughout much of it! It's a simple tale of being chased across the country by assassins, all told with foul-mouthed and engaging aplomb, so what's not to love?

---