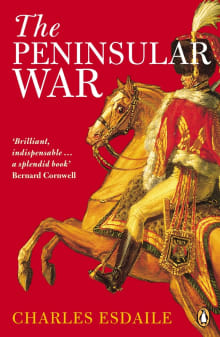 The Peninsular War: A New History
By Charles J. Esdaile
Why this book?
Charles Esdaile, a specialist of Spanish history, is one of the more prolific writers on the Napoleonic Wars, so it was not easy choosing only one of the numerous books he has penned, including a general history of the wars. Spain, however, has always remained a bit of an outlier in the history of the period. Here we get an insider's view of the situation in Spain leading to the overthrow of the Bourbon monarchy and an accessible, lively account of the often complicated events that followed. Esdaile doesn't shy away from treating either the Spanish, the guerrillas, or Wellington…
From the list:
The best books about the Napoleonic Wars and their impact on Europe
When you buy a book we may earn a small commission.