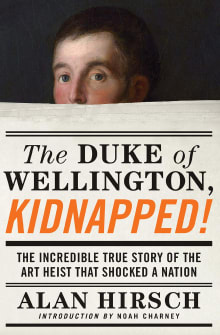 The Duke of Wellington, Kidnapped!: The Incredible True Story of the Art Heist That Shocked a Nation
By Alan Hirsch
Why this book?
If you saw the recent film, The Duke, then you'll know the story of Kempton Bunton and the crazy art heist from London's National Gallery, when Goya's Portrait of the Duke of Wellington was stolen. This is one of the most interesting and quirkiest of all art heists and this book is the definitive telling of it.

From the list:
The best books on art crime: theft, looting, and forgery
When you buy a book we may earn a small commission.