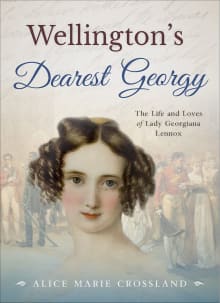 Wellington's Dearest Georgy: The Life and Loves of Lady Georgiana Lennox
By Alice Marie Crossland,
Why this book?
A romantic attachment between Lady Georgina 'Georgy' Lennox, later Baroness de Ros, and the Duke of Wellington matured into a long-lasting friendship. Georgy was present at the Duchess of Richmond's famous ball, held before the Battle of Waterloo. Through Georgy's eyes, we gain a different perspective on events—and people—that we thought we knew all about. This is a fascinating look at the life of a little-known woman who was a first-hand witness to some of the most important events of her era.
From the list:
The best non-fiction books about the untold, or little-known lives of women throughout history