Elizabethan Privateering
By Kenneth R. Andrews,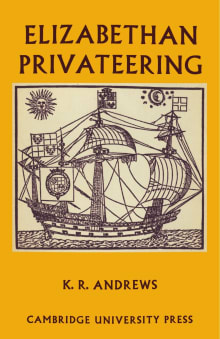 Recommended by Claire Jowitt
From Claire's list on pirates in the age of sail.
This study is a model of how to use meticulous archival research – here in the records of the High Court of Admiralty – to make a powerful argument with far-reaching implications: that many of Elizabethan England's principal merchants and highest-ranking members of the court, including the queen, invested in and profited from extra-legal activities, and that England's capitalist system was based on theft from European rivals. Andrews' achievement is to explain clearly the ways the court operated and what its records – depositions and testimonies, complaints and interrogations, and summaries of activities – can tell us. Using information about who was licensed as a privateer and when, how plunder was distributed, and the international disputes caused by the depredations of privateers and pirates, Andrews book exemplifies how economic and naval history can be brought into productive dialogue.

---