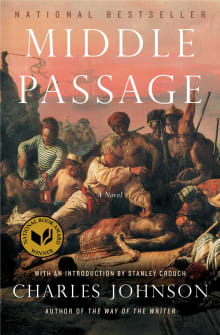 Middle Passage
By Charles Johnson
Why this book?
"Of all the things that drive men to sea, the most common disaster, I've come to learn, is women." 
So starts this classic American novel, winner of the 1990 National Book Award, which tells the tale of Rutherford Calhoun, a loveable rogue and newly-emancipated slave in 1830s New Orleans. In an attempt to escape his matrimonially-minded girlfriend, he stows aboard the Republic and finds himself on a voyage to traffic captives from a legendary African tribe, the Allmuseri.
What follows is part adventure novel, part slavery narrative, part fable – and a disastrous sea voyage of epic proportions. But what…
From the list:
The best books about historical sea voyages
When you buy a book we may earn a small commission.