Dead Wake
By Erik Larson,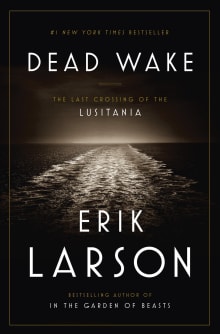 Recommended by Andy Brown
From Andy's list on man-made disaster and tragedy.
Dead Wake is a history lesson disguised as a thoroughly engrossing story. Larson skillfully tells the tragic tale of the British ocean liner and the German U-boat that torpedoed her. He paints a vivid picture of the 1915 era and the maritime tragedy that helped push the United States into World War One. I was struck by the many similarities between the sinking of the Lusitania and the 1994 B-52 crash at Fairchild, particularly the multiple warnings that went unheeded and the missteps that preceded the tragedy.  
---