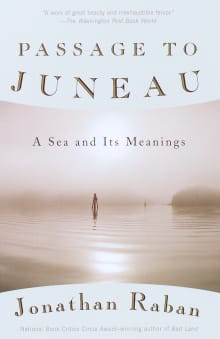 Passage to Juneau: A Sea and Its Meanings
By Jonathan Raban
Why this book?
To my mind, Raban is among the greatest of travel writers whose words so truly mirror the instability of the waters and lives through which he navigates. Here he travels from Seattle to Juneau, focusing his penetrating gaze on the Inside Passage and its inhabitants with the same brutal honesty he turns on himself as his marriage unravels. Alaska and the human condition are portrayed with panache, wit, and the clarity of a photograph. He carries you there with him round every eddy and over every fall. How can anyone write so well, so consistently?

From the list:
The best books about the Far North
When you buy a book we may earn a small commission.