Travels with Myself and Another
By Martha Gellhorn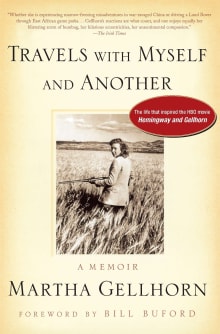 Why this book?
This book is, in my opinion, the best travelouge ever. She has been my hero since I read her For Richer or Poorer and saw what she said about my fellow countrymen: ''They were stronger in their defencelessness than the various khaki-clad people who overrun them'. She got straight to the core of the matter. And how true about being overrun: happening, again, right now, early 2021.
Her Travels with Myself and Another is my favorite among her works. It is full of powerful insight and absolutely great writing whatever she was describing, be it meeting Chiang Kai-shek (she was not impressed) or Zhou Enlai (she was) or people in the street
---
When you buy a book we may earn a small commission.