Swan Song
By Kelleigh Greenberg-Jephcott,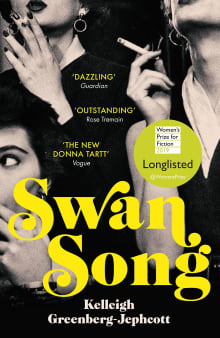 Why this book?
If you enjoy a long novel, gossip, and the dark side of life, then look no further. 
Based on the true story of the women whom Truman Capote called 'his swans,' and who deserted him after he had published an indiscreet short story about their lives in Esquire, Swan Song is filled with socialite glitters and cocktails. From meals eaten on planes to the high-end restaurants of New York City, food and drinks are key to the novel's development. 
My personal highlight is the account of Babe Paley's last meal, which was served after her funeral and which she had organised herself while being ill with lung cancer. 'The luncheon to end all luncheons,' as writes Greenberg-Jephcott, is a wonderful example of how the description of a meal can portray a character brilliantly.
---