The Blue Sweater
By Jacqueline Novogratz,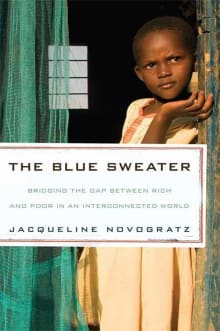 Recommended by Alex Counts
From Alex's list on the best books on social entrepreneurship and why it is so important.
This beautifully written memoir also describes the change-making process in a highly personal way, while detailing pitfalls and the larger issue of what our increasingly interconnected world means for the humanitarian movement.  Written by the founder of the Acumen Fund, this book is a pleasure to read and still rings true 12 years after it was originally published. 

---