I See You
By Michael Genhart, Joanne Lew-Vriethoff (illustrator),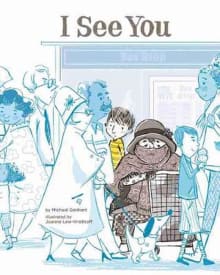 Recommended by Jacqueline B. Toner
From Jacqueline's list on acceptance and empathy.
Although this picture book has no words, its message of caring and compassion is clear and powerful. A small boy becomes aware of a homeless woman and simply, gently, acknowledges her. This innocent and kind book serves may serve as an opening to talk to children about homelessness. It also may help us all to remember not to ignore those less fortunate.

---