Don't Let's Go to the Dogs Tonight: An African Childhood
By Alexandra Fuller,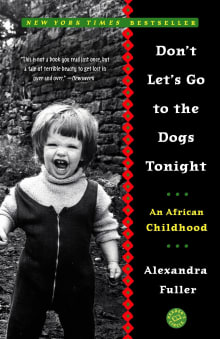 Why this book?
Fuller's astounding account of growing up in Africa is singular, engrossing, and unforgettable. She never once shies away from ugly truths or attempts to justify the behavior of the family and community whose ideals and destructive vices she is powerless—as a child—to gainsay. With raw and unvarnished language, the author leads us through her young life punctuated by loss, compounded by the trauma of growing up in a war zone, and inexorably unmoored by her mother's descent into mental illness.
---