The Golem and the Jinni
By Helene Wecker,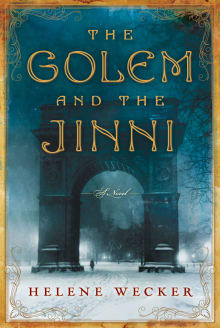 Recommended by Kater Cheek
From Kater's list on real-world fantasy with a unique and creative premise.
America in the late 19th and early 20th century was a fascinating place of both turmoil and opportunity. Wecker takes what is already an interesting historical era and makes it even more fun by asking, "what if two of the immigrants to this new land were supernatural?" 
The Golem, created by a rabbi for a man who died on the journey, tries to find a new life in the Jewish neighborhoods of New York, except that she doesn't really fit in among normal humans. 
The Jinni also struggles to fit in, and you get a lot of his backstory where we learn how poorly Jinni and human interactions usually turn out. Even though they are completely opposite creatures, you just hope these crazy kids will find a home in each other.
---