City of Thieves
By David Benioff,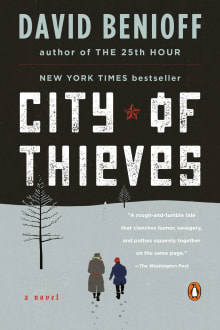 Recommended by Michael C. White
From Michael's list on WW2 that breath new life into a subject.
Reminiscent of the earthy humor and frank insight of Huck Finn, the novel concerns the siege of Leningrad. Hungry like so many in the city, the main character, Lev Beniov, a young Soviet boy, is arrested for looting for food. Along with an older prisoner Kolya, they are given a chance at saving their necks by a strange edict: they must find a dozen eggs for a Soviet colonel to use in his daughter's wedding cake. Set against the hellish world of suffering, starvation, and death that was Leningrad, the two boys set off on a quest for the eggs both in the city and behind enemy lines. Both hilarious and horrifying, the novel is a stunning bildungsroman against the backdrop of a city under siege.

---