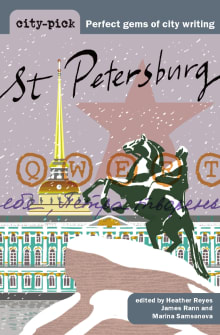 City-pick St Petersburg
By Heather Reyes, James Rann, Marina Samsonova
Why this book?
This is a great anthology in the City Picks series, with lots of different literary and essayistic texts about St Petersburg, including recent and offbeat ones as well as the classics. You can get lost in the place even if, for the moment, you can't travel there!

From the list:
The best books about modern St Petersburg
When you buy a book we may earn a small commission.