The Grandparenting Effect
By Trevecca Okholm,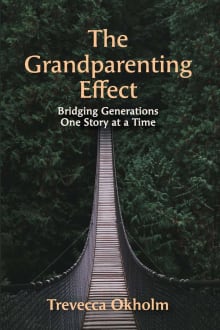 Recommended by Robbie Castleman
From Robbie's list on building faith through intergenerational experiences.
Let's get 'RE&AL' about grandparenting is the mantra of The Grandparenting Effect: 'Relationally Engaged' and 'Always Listening'! Well-documented research, thoughtful advice, engaging stories from a wide variety of grandparenting situations, helpful chapter summaries, ideas for grandchildren from toddlers to adults--plus prayers and bridge stories as well as timely help for conversations with grandchildren about race and cultural differences--this is an insightful and practical book for grandparents (volunteers, too!), pastors, and church educators to bridge the generational gap with wisdom and joy!
---