The Little Paris Bookshop
By Nina George,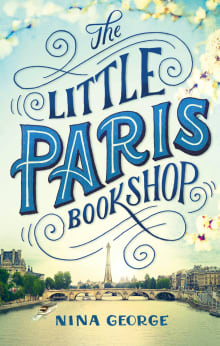 Recommended by Janet Hubbard
From Janet's list on modern day France containing food and wine.
This is a novel that I read in one day, warming to the grieving protagonists who have found each other, and particularly struck by their first meal together—fish poached in cream and white wine, new potatoes roasted in garlic and rosemary, pears and cheese, and with a beautiful French wine to accompany it. In my mind romance can't exist without meals prepared from scratch and wine to go with it. The other secret ingredient in the novel is books, and the combination of food and wine, a romance, and a love of books gives this book a permanent place in my library. In fact, I am rereading it.

---