The Windward Road
By Archie Carr,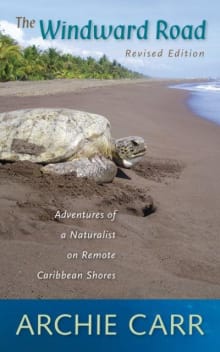 Recommended by Sharika Crawford
From Sharika's list on the maritime Caribbean.
The Windward Road is a whimsical yet eye-opening account of the lesser-explored communities who hunted and ate turtles along the Caribbean coast of Central America and islands in the Caribbean Sea. Although Archie Carr was a renowned herpetologist, he was also a superb storyteller. His adventures will undoubtedly make you laugh, squirm, and empathize with the turtles and the communities that hunted them.

---