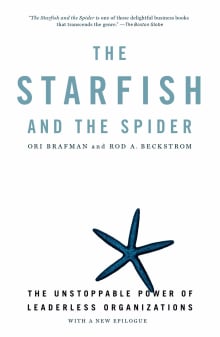 The Starfish and the Spider: The Unstoppable Power of Leaderless Organizations
By Rod A. Beckstrom, Ori Brafman
Why this book?
The value of this book is not in advocating for leaderless organizations. It's in understanding the inherent power of decentralized leadership to foster greater innovation, powerfully respond to crisis, and continually morph in the face of rapidly changing culture and environments.

From the list:
The best books for leaders seeking to build effective teams
When you buy a book we may earn a small commission.