The Five Dysfunctions of a Team: A Leadership Fable
By Patrick M. Lencioni,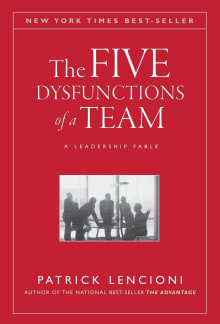 Why this book?
Lencioni provides helpful insights into many of the most common causes for the relational failures that sabotage teamwork and sidetrack the mission. While I've never been a fan of using a business fable to present leadership principles, the practical insights and principles more than make up for a motif I don't enjoy personally.

---