Humanocracy
By Gary Hamel, Michele Zanini,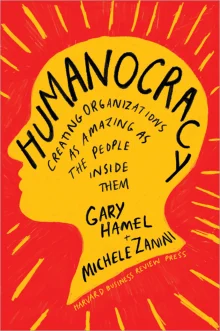 Recommended by Dave Ulrich
From Dave's list on how to improve organizations.
This book does a very nice job highlighting the costs of traditional bureaucracy and shows that bureaucracy costs the economy trillions of dollars. The authors then review how to create an organization where people feel empowered to accomplish all that they can. By fulling engaging the hearts, minds, and actions of people, organizations are more successful over time.

---