Gift from the Sea
By Anne Morrow Lindbergh,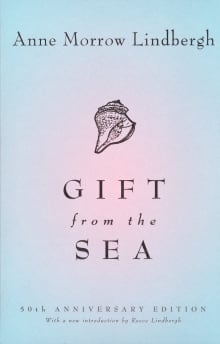 Why this book?
Anne Morrow Lindberg lived through the kidnapping and death of her child, the steady scrutiny of the press, and a husband who sympathized with the Nazis. She had to craft her own life amid turmoil and heartbreak.  But I didn't know her full story when I first read this book in college. I was drawn to it for the power of wisdom she found while walking a Florida beach.
I've lived most of my life near the ocean and her powerful, timeless truths drawn from simple shells and sea life captured both my heart and imagination. Over the course of some 30 years, when I need to find insight and solace, I am drawn again to her book. I always read something that hits me in a different way. I've been so captured by her use of metaphor, that one of my books, Gifts from the Mountain, seeks to find wisdom from the world of backpacking!
---